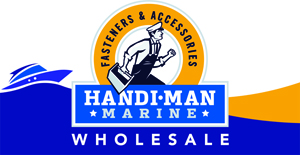 Your trusted source for boating products and more
Smooth Sailing Ahead
With Our High-Quality Marine Supplies
Built to withstand the rigors of marine life, our products at HandiMan Marine in Grafton, Wisconsin are perfect to secure or repair your boats and docks. We have been providing wholesale products to the boating industry for more than 30 years, carrying items from a variety of reputable distributors.
Our combined HandiMan Marine and S & J Products catalog offers the broadest fasteners and accessories line in the industry, including:
We are continually expanding our product line to serve you better.
If for any reason you feel we have not lived up to your expectations or you have an idea you'd like to share, we want to hear from you! Send us your feedback, inquiries, and product ideas by completing our contact form.